Flour Power Cooking Parties
American Doll Party
Bring your favorite doll or stuffed animal as we stir up a ton of fun dressing them up in doll aprons while we head to the kitchen to sizzle up a menu of fun doll themed foods! Many awesome food options for this party... including Star Shine Strawberry Muffins, Princess Wands, Fairy Princess Marshmallow Pops and so much more!
Bar-bee Par-tee
Bar-bee and friends would love to be part of your birthday celebration! We'll get the party started with Pink Poodle Cookies, Pink Glam Mac & Cheese, Bar-bee's Favorite Pizza, Ken's Famous Ham and Cheese Wonton Bites and so much more! Let's get the party started!
Breakfast PJ Party
Wear your PJs and roll on over for our famous Breakfast PJ Party! It will be a time of fun, friendship and amazing edible treats like Homemade Buttermilk Pancakes, Fruit Kabobs, Frittatas and more!
Chillin' With the Descendants Villains!
Good always wins! Come join the fun with Mal and friends as we celebrate your magical birthday with options like Jay's Sliders & Fries, Beast's oversized Burritos, Fairy Godmother's Wands and other magical food options!
Chocolate Factory!
Chocolate is ALWAYS the answer! Magical treats are what's on this menu today for one of our most popular parties! Our menu includes everything from chocolate inspired items to some Willy Wonka inspired treats! You choose your chocolate adventure and let's get started with menu options such as Chocolate Lava Cakes, Violet Beauregard's Blueberry Muffins, Veruca Salt 'N Pepper Oven Baked Fries and more!
Cook Like a Celebrity Chef
Today you're the Celebrity Chef as you make some of your favorite celebrity's dishes! From Emeril to Bobby Flay, we'll stir up a ton of celebrity fun! Recipe selections for this party include items like Rockin' Spaghetti Pie, Stuffed French Toast Casserole, Apple Dumplings and more!
Custom Party
Custom party theme.
Diggin' Dinosaurs
ROAR means "I love you" in dinosaur language! AWWWW! From fossil cups to Dino dip, this party will stir up a ton of fun and love for our Dinoriffic friends! Dress up like a dinosaur or come as you are, but it will be a ROARIN' good time at Flour Power with this fun party!
Fairytale Garden Party
Life itself is the most magical fairytale of all! And it's always a magical, fairytale kind of day at Flour Power ... especially when we host a Fairytale Garden Party! Choose your favorite Fairytale food from our list like Fairy Bread, Rainbow Garden Pasta or Pixie Hollow Nectar. You may just entice a Fairy to your party!
Food Science
Cooking is all about science and this party combines options for fun food experiments and food science! From Slime to Stained Glass Cookies to Lava Cakes, it's a day of discovery and fun as we celebrate the big day with your friends and family!
Frozen Frenzy!
We'll let it all go today at Flour Power as we stir up a ton of FROZEN fun! Wear your costume or come as you are while we roll out menu options like Olaf's Buttermilk Pancakes, Queen Elsa's Sweet Snowflakes, Smores, Anna's Magic Wands, Ski Pole Cookies and more! We can't wait to sing along with you to all your movie favorite songs!
General Favorite Entrees and Side Items
Want to just have a cooking party not associated with a theme? We'll sizzle and giggle our way through this party and your child will be our Birthday Star of the day! This list is a great place to find some amazing general foods. From Flour Power Pizza to Spaghetti Pie to Mini Strawberry Tea Sandwiches, this list has it all!
Glitzy Girl Spa Party (Ages 8+)
This party focuses on making edible and nonedible spa treats! (Birthday child must be 8+ for this party, younger guests ok to attend). You decide whether to make two nonedible spa treatments or a spa treatment and an edible item like Twinkle Toe Cookies! Can't wait for the glitzy fun!
Golf Par-Tee
Let's Par-Tee with some winning foods like Sand Trap Cake, Chicken "Club" Sandwiches or Grand Slam Buttermilk Pancakes! You'll land "a hole in one" for sure with this fun par-tee with your friends!
Grosser Than Gross
Oh my ... a parent's nightmare comes true at Flour Power today! We have an entire menu of "gross" foods! Even though it might look gross, it's all quite yummy! Our menu options for this party include Unicorn Poop, Maggot Sliders, Kitty Litter Cake, Cookie Doo Drops, Boogers on Sticks, Edible Eyeballs, Homemade Slime and more! EEEEKKKK!!
Happy Camper!
What happens around the campfire stays around the campfire ... but we hope this party will be so magical that you'll shout your amazing time afterwards! We'll create magical recipes as we sizzle through campout fun, complete with a fun interactive activity with the kids afterwards! Recipes include options such as Hobo Hamburgers, Campout Smores, Little Ladybugs and more!
Hawaiian Luau
ALOHA from Flour Power! We're bringing a slice of Hawaii to you in this fun tropical party with fun menu choices such as Hawaiian Pizzas, Molten Lava Cakes, Ham and Pineapple Frittatas, Kauai Giant Stuffed Seashells, Jungle Juice Smoothies and more!
Intergalactic Wars
"The Force Will Be With You. Always." Jet on over, Jedi Masters, because the force will be strong with you at this party as you choose from amazing party food options like Darth Double Dogs, Pit Droid Pizza, Wookie Cookies, Chewbaca Bites and more!
Jingle Jam!
Let's deck the halls and celebrate with magical Holiday cooking fun! Recipe choices for this party include making gingerbread men, Christmas Tree Pizzas, Grinch Kabobs, Kris Kringles, and so much more fun!
Kitty Party!
Hello Kitty fans or just fans of felines, this is the puuurrrfect party for you! We'll puuurrrrr our way through Strawberry Swirl Sandwiches, Meow Mac and Cheese, Kitty Cookies, Puurfect Pancakes and more!
Mexican Fiesta
Some like it hot! We'll make awesome Mexican inspired fare at this party with recipes to choose from which include Flamin' Hot Pizzas, Mexican Beef Empanadas, Fiesta Burritos, Baked Churros and more!
Mine & Craft Mania
Love the game? You'll love this menu inspired by the Minecraft game! Menu options include Building Block Mac and Cheese, Mushroom Stew, Red Rock Sandwiches, Square Pizza, Creeper Cookies, Golden Apple Pastries and more!
Minions
One of our favorite Minion quotes says "Don't trust everything you see... even salt looks like sugar!" Let the Minions share your party with some fun Minion inspired food today! From Minion Pizzas to Gru's Shrinking Moons to Lucy's Cheesy Taco Taco Pasta, you'll be Ba Na Na Nas for this party!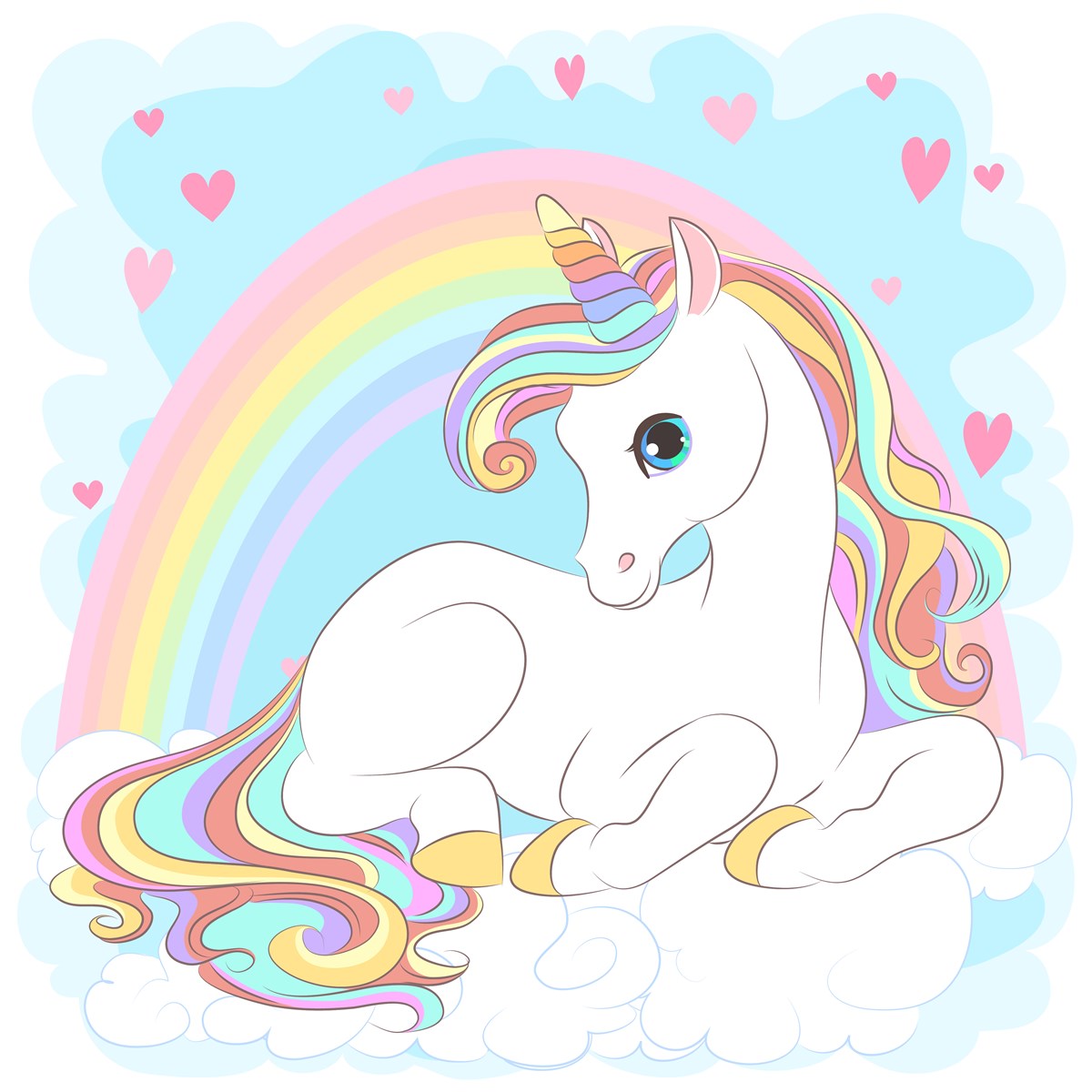 Mystical Unicorns and Rainbows
Keep calm because life is full of Unicorns and Rainbows! And it's so true at Flour Power too! Ride the rainbow and unicorn craze all the way to Flour Power with this colorful party! From Rainbow Cupcakes to Unicorn Truffle Poop, you can't go wrong with all these bright colors and fun!
Paris Cafe
"Paris is always a good idea" Audrey Hepburn once said and we agree! Celebrate your special day with a French inspired party where you can enjoy the delights of Crepes, Quiche Lorraine, Chocolate Truffles & More! Bon Appetite! This party is best for ages 8+
Peace, Love and Ice Cream!
Peace, love and ice cream! Make your own sundae with homemade ice cream, create an ice cream sandwich with your favorite flavor ice cream with chocolate chip cookies as the bread and so many other fun, creative desserts! We also have a couple of savory options to go along with the ice cream, if you desire! You'll scream, they'll scream, you'll all scream for ice cream.
PJs and Masks
Bring your superhero power and create an adventure while you make your favorite PJs and Masks recipe. From PJs and Masks Pancakes to Master Fang's Swords, your fun has just begun! See you there!
Pony Tails!
Let's stir up a ton of fun at your Pony Tails party with your friends! From Braided Ponytail Pretzels and Winner Circle Donuts to Ponytail Puffs, this is a fun party for your friends who love horses! We can't wait to see you there!
Princess/Pink/Girl Recipes
It's all about "GIRLS RULE" food here! From Pretty In Pink Tea Sandwiches to Candy Coated Dragonflies with pink glitter to Fairy Marshmallow Pops, we've got serious Girl Power at Flour Power!
Rock Star Diva/Cook Like a Rockstar
Rock on with some of your favorite celebrity's favorite foods and music inspired foods at this Rock Star Diva party which includes you and your party guests walking our "red carpet" at the end of the party! Options include a variety of savory and sweet treats like Rockstar Pizzas, Elvis' Southern Biscuits and Gravy, Taylor Swift's favorite cookies and more!
Rolling Along
Rev your engine and race on over for your celebration at Flour Power Kids Cooking Studios! Blaze and friends would like to celebrate your special day with some special recipes...Thomas the Train Marshmallows, Jay Jay's runway pizzas, Wheelie Good mac & cheese and other fun "rolling along" recipes are what's happening at this party!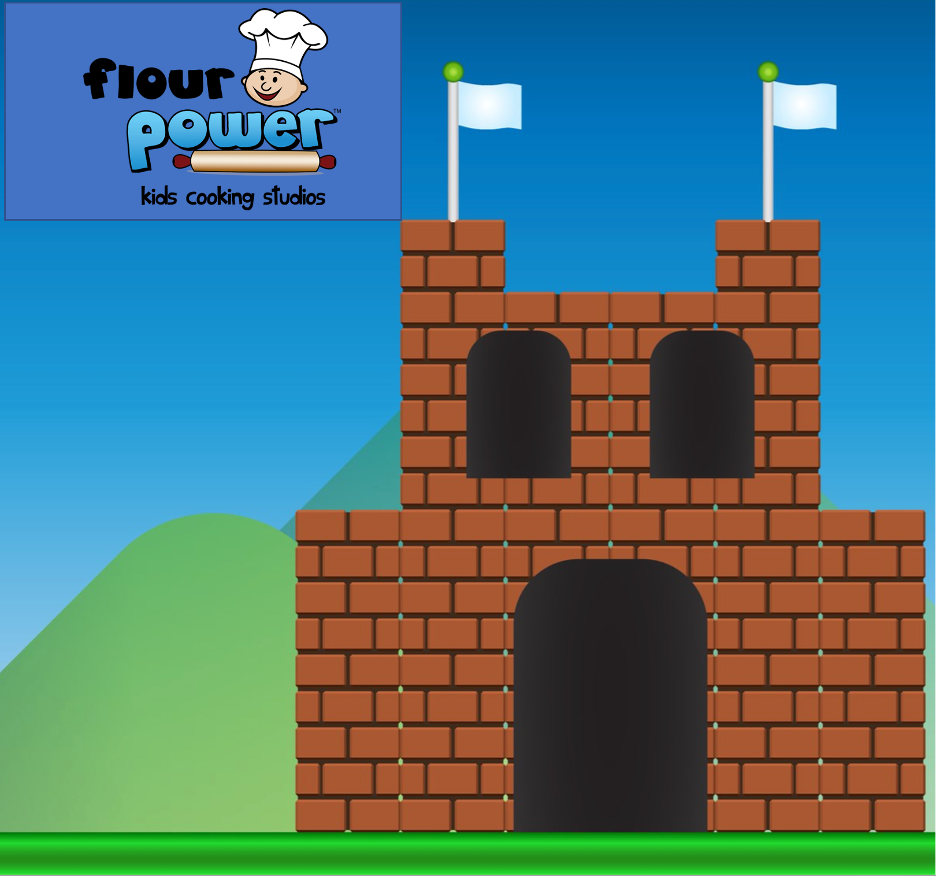 Super Kart Adventures
It's GAME ON with some of Mario's favorites at this party! Enjoy a fun, Mario inspired menu with food options that include Pepperoni Pizza Bob-ombs, Star Power Rice Krispy Treats, Brick Brownies, Mario's Spaghetti anda Meata Ballsa and more fun options! The fun just never ends!
Superheros and Friends!
A fun Superhero inspired party of fun edible delights fit for a superhero or princess! Feel free to wear your favorite costume to th eparty while we sizzle and giggle up yummy treats like Iron Man Quesadillas, Hulk Bites, Captain American Shield Cookies and more!
Sweet Treats
Life is sweet! Have some treats! All of your favorite sweet treats here in this one menu with fun and AMAZING options like Chocolate and Strawberry Stuffed French Toast, Stained Glass Cookies, Chocolate Molten Lava Cakes, Rice Krispy Ice Cream Sandwiches and so much more! We can't wait to make SWEET MEMORIES at this party with you!
Teen & Tween Chef (2 Hour Party)
For ages 10+ only ... an exclusive list ... JUST FOR YOU!
From competitions to more complex food, this list is among our favorites at Flour Power!
Teen & Tween Chef Party! (1.5 Hour Party)
For ages 10+ only ... an exclusive list ... JUST FOR YOU!
From short competitions to more fun food, this list is among our favorites at Flour Power!
Top Dog!
Dog is a man's best friend and we're rounding up the puppies for a growling good time to celebrate your big day! Choose from several dog favorites like Puppy Fruit Kibble or Dogs in a Blanket. You'll be the Top Dog at your party!
Toy Tales
"To infinity ... and beyond!" We're ready to celebrate your special day with Hamm's Pigs in a Blanket, Alien Marshmallows, Slink Dog's Mac & Cheese and more! We think Buzz Lightyear's favorite quote, "The important thing is that we stick together," is so true and we're so glad to have you celebrate with your friends today at Flour Power!
Troll Adventures!
There are GOOD VIBES ONLY at this party as we let our mini frizzy hair friends take you on a grand birthday adventure! Share Grandma Rosiepuffs Rainbow Garden Pasta or enjoy the Trolls Funfetti Pancakes. Just be sure not to make too much noise or you might wake the Bergens! We can't wait to get this party started!
Under the Sea - Mermaid Mania!
Today you'll feel Mer-Mazing as you reel in your friends and celebrate your birthday with Giant Stuffed Seashells, Starfish Pizza, or Clam Shell Cookies, plus many more options ... you'll have a whale of a good time at this party!
Wizard and the Wand Banquet
Join us for a birthday banquet fit for our friends in Hogwarts as we celebrate your child's big birthday with our favorite Wizard and Wand! We'll have a magical adventure with options like Butterbeer, Cauldron Cakes, Polyjuice Potion Smoothies, Golden Snitches and more!